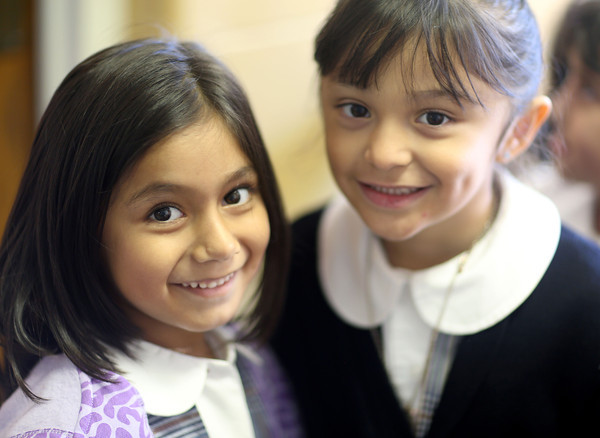 Volunteering
St. Albert the Great is a very special community. A vital component that distinguishes our school is the involvement of our parents and guardians.
We offer a variety of volunteer opportunities throughout the academic calendar. Your participation provides support, a channel of communication, and fosters a sense of Christian community spirit by providing assistance the school as needed.
At St. Albert the Great, we are committed to protecting all of God's children and providing a safe environment where children and young people can learn, thrive, and grow.
Uniforms
School Belles is the official supplier of St. Albert the Great School uniforms. Our school code is S1178
Click the link to the right for a list of uniforms from School Belles: School Belles Uniform List
Click on the link below to go directly to the Buying Guide. http://www.schoolbelles.com/myschool/M37/S0771
St. Albert the Great has a large selection of gently used boys and girls uniforms that are available at a discounted rate. Phone the office at 708-424-7757 to arrange a time to view this collection.

Emergency Closing Information
In addition to the Chicago-area Emergency-Closing Center site http://www.emergencyclosingcenter.com, St. Albert the Great subscribes to School Reach. School Reach acts as a means to communicate critical information via texts, email, and phone messaging to alert families of disruptions or an unforeseen school closure.